What do we know about User Experience, or UX for short? And more importantly, what does it take to be a UX designer? Quite a lot in our opinion, but the most important skill a UX designer should have is the ability to fully understand their website audience and it's no easy feat. Everyone is different with their own unique personalities and ways of perceiving things. So it's important to balance both the needs of the business and the user, especially if you are a web designer who wants to up your UX skills.
To help UX designers understand the minds of web-goers and boost engagement on their site, this infographic by DesignMantic seeks to highlight 14 user facts that every UX designer should know when designing a website with points such as a user's focus, external factors , familiar patterns among others.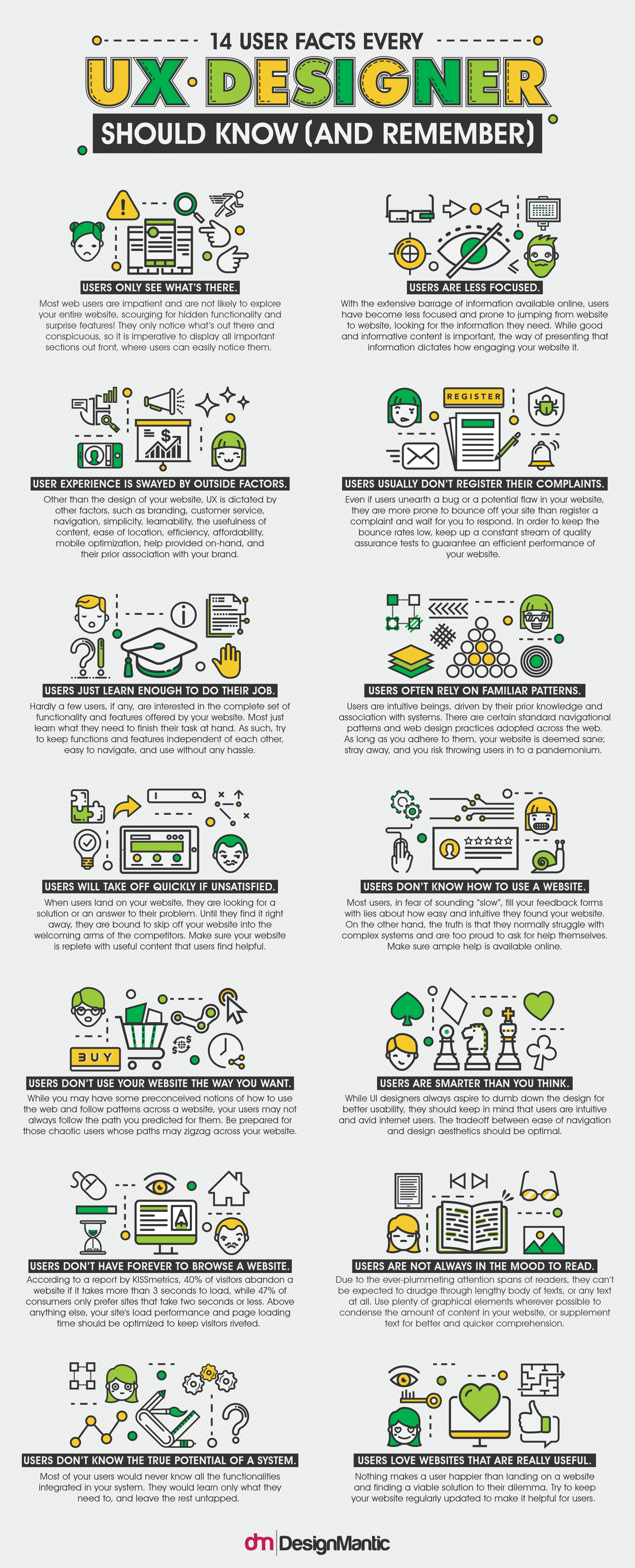 Courtesy of: Designmantic.com
Interesting no? There's so much to learn about user experience and how it affects the way we look at a website. Bookmark this page for easy reference!
Other Web Design Related Articles To Flip Through
Design & Photography Trends You Need to Watch Out For In 2017
13 Rules Of Visual Hierarchy To Design A Better Website